Whether you're working from home or in an office set-up, you're likely spending most of your work day on your browser. Though we still use desktop apps for some tasks, these days we do most of our work in our browsers. All the benefits aside, working on your browser comes with the potential danger of getting easily distracted and not getting the actual work done.
In order not to go down the rabbit hole of mindlessly browsing through various websites and losing track of your tasks and time, there are quite a few browser extensions you can use to help you stay on task. Given that Chrome, with over 2 billion users, is the most popular browser worldwide, there's an abundance of Chrome extensions aimed specifically at increasing productivity.
Let's take a look at these 10 Best Chrome extensions that can help you become a master of organization and skyrocket your productivity.
1. Save to Pocket
We often come across articles or resources online that we can't focus on momentarily but would like to save and go back to later. The Save to Pocket Chrome extension allows you to save web pages to all your devices that have the Pocket app installed so that you can read the article and check information when you find the time. Another useful option is the ability to download the pages and have them available for offline use as well. This way you'll be less inclined to stop working as the article/resources will still be there when you finish your tasks.
2. Grammarly
Let's face it – regardless of your line of work, the impression your writing, grammar and punctuation make is quite a powerful one. Whether you're writing a Google Doc, an email, a social media post or even working in WordPress, the Grammarly extension will help you with your writing and save you some time. It will signal any typos or poorly phrased sentences and ensure that your content is well written. The free version of the extension is effective enough, but if you opt for the paid plan you'll get impeccable results and complete writing support.
3. Todoist
If you have trouble organizing and keeping track of your tasks, the Todoist extension will become your new best friend. It is basically a simple, but very useful task manager. You can keep track of all your tasks, assign them deadlines and prioritize them accordingly. A convenient feature is that it allows you to turn a Gmail into a task and you can also assign a task to another member of your team, all through the Todoist extension.
4. Checker Plus for Gmail
Odds are that during your workday you spend most of your time checking emails and if you feel it takes up too much of your time, you should definitely install this handy extension. Checker Plus for Gmail helps you customize pop-up notifications to keep track of new emails without having to open your inbox. By clicking on the extension's icon you can see a preview of the first few emails which allows you to quickly scan for important messages.
5. Magical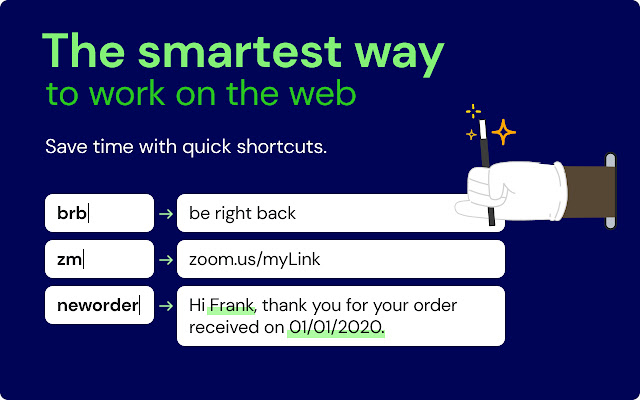 If you're tired of having to remember email addresses, company names or retyping the same email templates, this Chrome extension will definitely up your productivity and save you some serious time. Magical extension allows you to create keyboard shortcuts to replace text as you type, ranging from email addresses to full sentences which you can add anywhere when the extension is active. The shortcuts are completely customizable and you can add as many as you need.
6. Dualless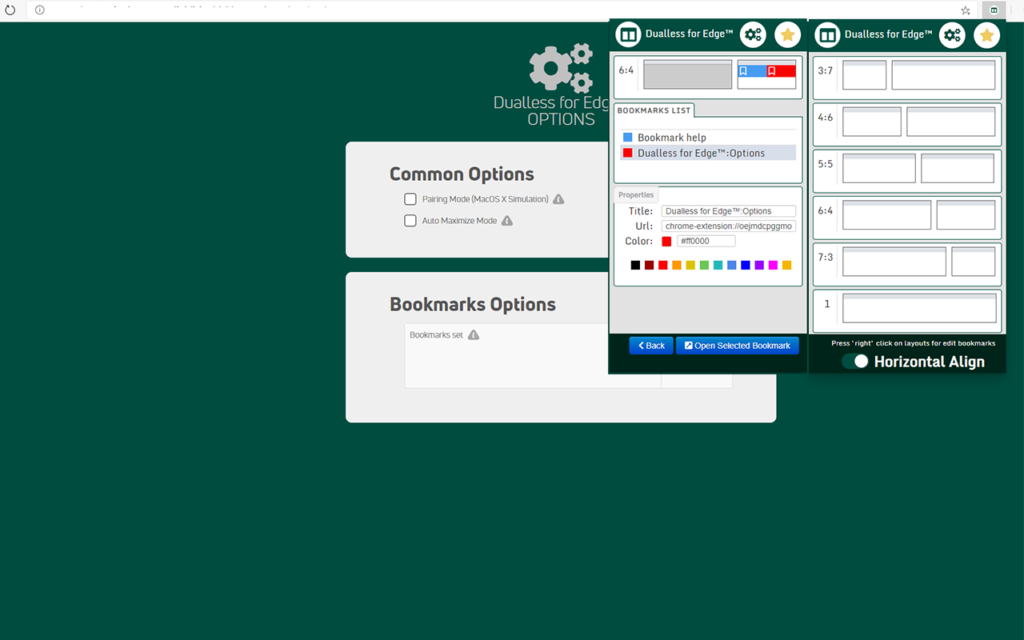 Having a dual monitor setup can work wonders for your productivity, but if for any reason you're unable to have two monitors, you can use the Dualless extension which easily splits your browser window into two. This free tool even allows you to choose the aspect ratio you want your split screens in. Dualless tremendously increases productivity by helping with multitasking.
7. Noisli
The noises in your working environment can have a positive or negative impact on your overall effectiveness. The Noisli extension helps you block out any unwanted ambient noise and choose your own personalized setup. Want to listen to rain drumming away while working? Or waves, birds in the forest or flames flickering? You can even use a noisy coffee shop, the choice is yours, as long as it helps you concentrate better.
8. StayFocusd
Time management is crucial for productivity and the StayFocusd extension helps you manage the distracting websites that ruin your efforts to better manage your time. It's too easy to get lost browsing through social media, news sites, forums or You Tube. StayFocusd helps you restrict access to time-wasting sites by limiting the amount of time you can spend on these sites. You can setup a daily limit and once you reach it, the site will be blocked for the rest of the day. Momentum
9. RescueTime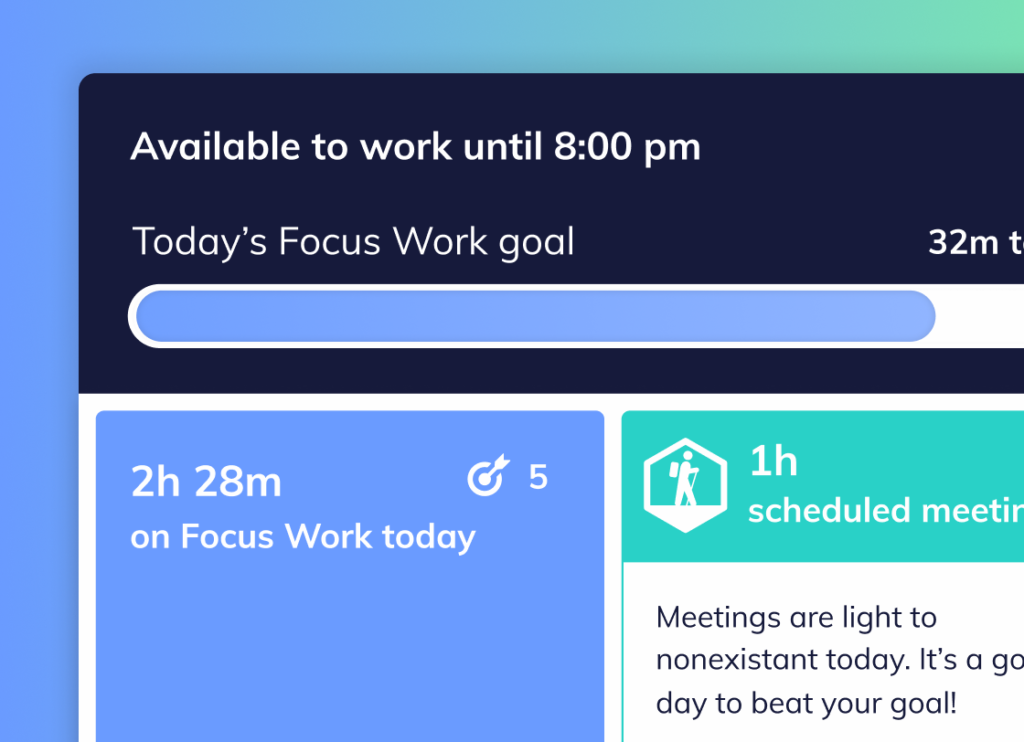 RescueTime is another extension from the time management category, but it's a bit different because it works in the background. RescueTime actually tracks the time you spend on different tabs in your browser during the day. By using this extension you can get a clearer picture of how much time you spend on work and non-work related tasks which should ultimately help you to better manage your working hours. Another useful feature is that it categorizes the websites you spend time on a scale from Very Productive to Very Distracting to help you know what to avoid.
10. Win the Day
The best way to find the path to productivity is to set up goals and to have a constant reminder of those goals. The Win the Day extension helps you do exactly that as it enables you to enter a goal you wish to accomplish and the deadline for that goal and then reminds you of your set targets and remaining time on your homepage. You can set large or smaller goals and split them up into smaller tasks and track your progress through the extension. Win the Day can also be used for introducing and tracking new habits, so it's quite a handy tool.
Give all or some of these extensions a go and you'll undoubtedly find yourself wrapping up tasks more quickly with far better control over your time.
Additional Resources: Must have WordPress plugins 2021 for your new blog or website