The BBA or Bachelor of Business Administration is among the most popular undergraduate courses in India. The three-year course focuses on business management with students learning entrepreneurial and management skills.
With higher education becoming increasingly important in India, many BBA graduates also pursue an MBA degree after completing their BBA. While this is among the most common paths, it's not the only path for candidates looking to take advantage of the fast-evolving job market in India. Learning the basics of business opens up several high-paying career paths for BBA graduates and we will explore some of these below.
10 Career options after BBA except MBA
Market Research Analyst
Situated at the intersection of marketing and data analysis, the job of a market research analyst involves creating and implementing the tools to understand the business's target customer base and its characteristics. With BBA graduates already having a basic understanding of several such tools, Udemy's Market Research Analyst course can turn out to be a beneficial experience.
Data Analyst
Also known as the first step towards Machine Learning and Artificial Intelligence, data analysis involves going through large amounts of data to identify key patterns and trends. This analysis is of extreme importance to businesses looking to grow their sales and increase efficiency.
For BBA graduates looking to explore this path, there are several online courses available to level up their skills. Data analysis requires the knowledge of tools such as Microsoft Excel, SQL, and Python. Some of the most popular online courses in this domain include IBM's Data Analyst Professional Certification and Udemy's Data Analyst Bootcamp.
Data Analytics is currently one of the hottest and in-demand fields. BBA graduates will be able to leverage their business knowledge in this field to outperform their peers, making it an ideal career track for them.
Web Development
Over the past couple of years, we have seen a massive explosion in web adoption. Businesses were forced to adopt an online model as the covid-induced lockdowns made it difficult to do business offline. As a result, it has become critical for businesses to have a robust and effective web presence. Simply having a functional website is not enough and the user experience now has to be seamless and intuitive.
While web development has always been popular, the current economic situation makes it imperative that this skill be learned in conjunction with business acumen. One must know how the website architecture affects the sales and consumer experience.
For a BBA graduate having a technology inclination, this easily becomes a favored choice. There is an abundance of resources to learn web development. Scaler Academy's Full Stack Web Development course is among the popular choices of most candidates.
Digital Marketing
While web development focuses on customer experience, digital marketing focuses on making the presence of a business felt online. Contrary to popular perception, marketing involves highly sophisticated work beyond just advertising. Currently, there are several BBA courses focusing on marketing as well as digital marketing. For candidates looking to enhance their skills in this domain, Upgrad's Advanced Digital Marketing Certificate can prove to be beneficial. If you want to start with some free courses to get your feet wet, Hubspot Academy has a plethora of options for you to choose from.
Chartered Financial Analyst (CFA)
The CFA designation is among the most prestigious designation around the world in the financial services domain. The CFA program conducted by the CFA Institute of the US involves three levels of examination with each level testing your financial knowledge in depth. For BBA candidates looking to explore a career in core finance, becoming a CFA is a challenging but rewarding career path.
Investment Banker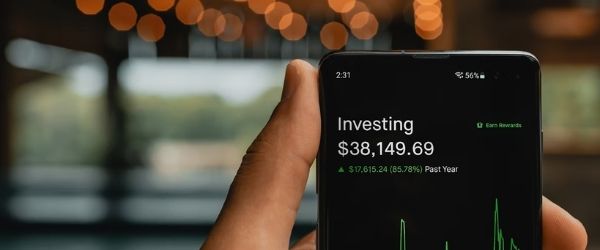 Investment Banking is the most lucrative and sought-after industry in the world. While this is a common path after MBA, few people are aware that it is also possible to enter the industry with a bachelor's business degree. In India, several boutique investment banks recruit candidates from bachelor's programs for the analyst position. Candidates with a good understanding of financial models stand a better chance in this career path.
Product Manager
The past few years have seen India's startup industry take several leaps. Startups like Swiggy, Ola, Zerodha, and many others rely on their product management teams to roll out the best products in the hyper-competitive industry. As a result, the role of a Product Manager has become the hottest role.
The role is less about expertise and more about managing technology, business, and customer relationships to create the perfect product. As a result, BBA graduates with good product understanding might find this an ideal career path. Given it's a new and evolving domain, many new courses have come up recently such as Google's Product Management course.
Equity Trading
While stock market trading initially used to be just limited to large institutions, the availability of cost-effective and efficient platforms has made it a genuine career path even for individuals. Trading is mainly about developing and implementing effective strategies.
Individuals with a good understanding of how businesses work will find even more success, making it a good career path for BBA graduates. Indian School of Business offers a specialization of 5 courses that takes you from the basics of stock markets to creating your own portfolio.
Chartered Accountant
CA is India's most prestigious designation in the field of finance. With India's ever-changing tax laws and regulations, CAs form the backbone of any business. To become a designated CA, one needs to pass three levels of the examination conducted by Institute of Chartered Accountants of India (ICAI). Passing these exams requires a strong and in-depth understanding of India's financial system. Pursuing the Chartered Accountant is a grueling process but highly rewarding as well.
Company Secretary
The Company Secretary is an in-house legal expert and a compliance officer of the Company. The individual must be an expert in corporate laws, securities laws & capital markets, and corporate governance. The Institute of Company Secretaries of India is the governing body. For candidates who have finished their graduation such as the BBA graduates, there are two stages to becoming Company Secretary – Executive Program and Professional Program.
So before deciding to pursue an MBA, it is imperative that BBA graduates consider the various other opportunities available to them.
Related articles:
10 Realistic Future Jobs that will be in Demand in India
10 things you can do to become industry ready by the time you graduate