With major changes in the global economy over the past couple of decades, economics as an academic subject has been in the spotlight.
Governments, international agencies, and even multinational corporations increasingly rely on economists to decide their long-term strategies and policy actions. Moreover, investment banks and trading firms continue to remain dependent on economic experts to take major business decisions.
As a result, the demand for economics graduates continues to be strong, both in private & government sectors and think tanks. Below we list down some of the best colleges in India to pursue studies in economics.
Best colleges for pursuing Economics in India
Indian Statistical Institute
ISI has been designated as an institute of national importance and is presently the only college in India to specifically focus on statistics. The course offered here is Master of Science in Quantitative Economics (MS QE or MSc QE). This is a two-year advanced program in Economics and its applications, with special emphasis on quantitative methods. The skills acquired in this course are highly relevant in the finance industry and hence many graduates from ISI work at top investment banks and trading firms. The college is located in Kolkata but courses are also offered in Delhi.
Link to institute's webpage: click here
Delhi School of Economics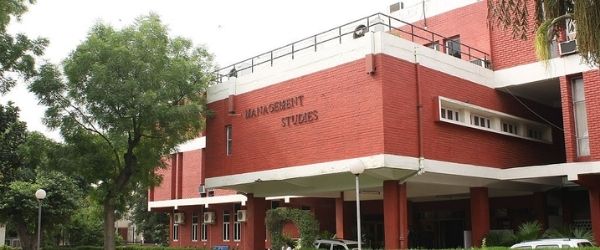 The Delhi School of Economics is part of the University of Delhi and is among the most prestigious institutions in India. It has a rich alumni network full of stalwarts such as Gita Gopinath who was the managing director of the IMF and Bibek Debroy who is the chairman of the Prime Minister's Economic Council. The Depart of Economics falls under the Faculty of Commerce and offers BA and MA degrees in economics. It also publishes the Indian Economic Review, several faculty members edit the Indian Economic and Social History Review, and for many years it housed the Journal of Quantitative Economics.
Link to university's webpage: click here
Shri Ram College of Commerce
The college continues to top the charts when it comes to economics. Also known as SRCC in short, Shri Ram College of Commerce is a reputed college affiliated with Delhi University. It was established in 1920 by an Industrialist, Educationist, and Philanthropist- Sir Shri Ram. The undergraduate courses offered in this domain include B.A. (Hons.) Economics and B.Com (Hons.). Students from these programs are usually highly sought after by companies and institutions alike for finance roles. There is also a postgraduate course offered in M.A. Economics.
Link to college's webpage: click here
IIT Kharagpur
While the college is primarily known for its engineering pedigree, it also offers an integrated 5 years BSc plus MSc course in the field of economics. The admissions to this program happen via the Joint Engineering Exam (JEE) and is as rigorous as the admissions to its engineering courses. As a result, the student cohort is among the creme de la creme of the country and also has the privilege of opting for job placements within the IIT.
Link to course webpage: click here
Lady Shri Ram College
Also known as LSR, the college is located in South Delhi and is only for female students. The college offers B.A. (Hons.) Economics as a part of its well-esteemed economic department. LSR only offers undergraduate courses and not postgraduate courses. Many scholarships have been received by the students due to their excellent performance in academics.
Link to college's webpage: click here
Madras School of Economics
The Madras School of Economics located in Chennai is among the most popular colleges in southern India. The college offers a 3-year BA degree in economics and a 2-year master's degree as well in General Economics, Financial Economics, Applied Quantitative Finance, Actuarial Economics, and Environmental economics. It also recently introduced a five-year integrated Master's course in Economics for school pass-outs. This is in collaboration with the Central University of Tamil Nadu with an intake of 50 students per year.
Link to institute's webpage: click here
Gokhale Institute of Politics and Economics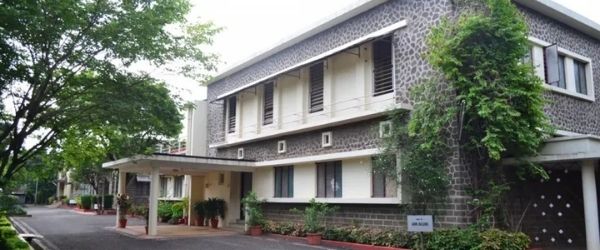 Also known simply as the Gokhale Institute, the college is one of India's oldest institutes to specialize in economics and is located in Pune, Maharashtra. In 1993, the UGC recognized it as a deemed university. The college earlier only used to offer master's and doctorate programs but from 2019 started offering a 3-year undergraduate program as well. The undergraduate degree in Economics has a quantitative introduction to the discipline, the program covers finance, management, accounting, and sociology.
Link to institute's webpage: click here
Shiv Nadar University
Shiv Nadar University is a private university located in Greater Noida and was established by the founder and CEO of the well-known technology company HCL. It has also been conferred with the 'Institute of eminence' tag by the Government of India. Its School of Humanities & Social Sciences (SoHSS) offers a 3-year undergraduate degree, B.Sc. (Research) in Economics while its School of Management & Entrepreneurship (SoME) offers B.Sc. (Research) in Economics & Finance. The university also offers MSc & PhD courses in Economics.
Link to university's webpage: click here
Indira Gandhi Institute of Developmental Research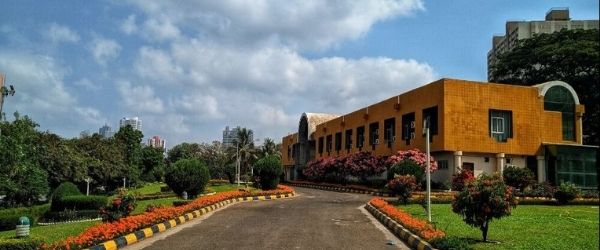 Located in Mumbai, the Indira Gandhi Institute of Developmental Research mainly offers Masters and Doctorate programs for candidates looking to pursue the field of economics. It is located in the Goregaon area of Mumbai and is well connected by public transport. The Masters in Economics is a two-year program, which provides students with rigorous hands-on training in Economics, special emphasis on analytical and problem-solving skills, and exposure to emerging national and international policy issues. The Ph.D. program is designed to create academic researchers as well as professionals who are capable of conducting policy analysis, relating to national, global economic, and development issues, from a quantitative and inter-disciplinary perspective.
Link to institute's webpage: click here
Indian Institute of Foreign Trade
Located in Delhi, the Indian Institute of Foreign Trade (IIFT) is primarily known for its flagship Masters in Business Administration (MBA) program but also has excellent programs for economics. The college launched its first-ever MA (Economics) Program with Specialisation in Trade and Finance in both Delhi and Kolkata Campuses on Aug 01, 2018. These programs are part of the Economic Division which conducts research on different issues of economics including trade policy and related matters and disseminate the outcome.
Link to institute's webpage: click here
The above 10 colleges make excellent choices for students looking to pursue their studies in economics, whether that be a bachelor's or master's degree in Economics.
---
Related articles:
10 Realistic Future Jobs that will be in Demand in India
10 things you can do to become industry ready by the time you graduate